Our new Home in Bangalore, India
Few months back during our regular review meeting, We realized that we needed more and more talented people to support our exponential growth with CSP Control Center and CloudLabs. We started planning it out and first step was to get a bigger office space to accommodate this.
And Last week, We marked this first step as Done as we moved into our new office in Bangalore.
Located in the prime Indiranagar area, It's beautiful 5000 square feet area with a capacity of 65+ people.  With this, We hope to help more and more enterprises and SMBs with our Cloud products and services.  
We started our day with small celebration' beginning with ribbon cutting ceremony with our CEO, Manesh Raveendran who traveled from US specially for this occasion. Excitement of employees was noteworthy, considering all the efforts they put in decorating the office and other fun filled activities planned throughout the day.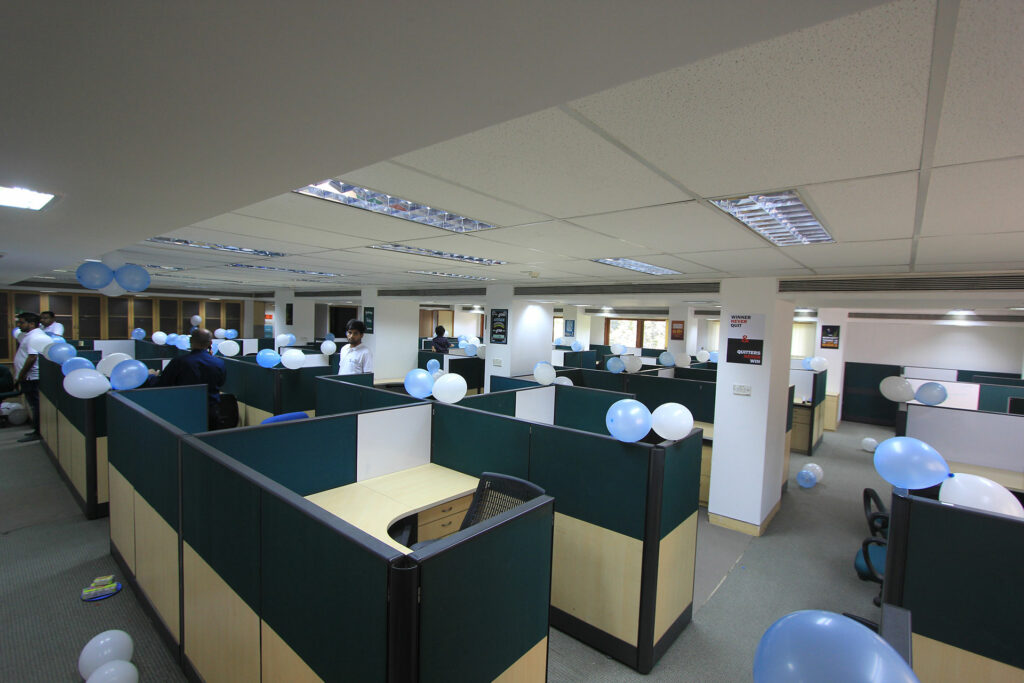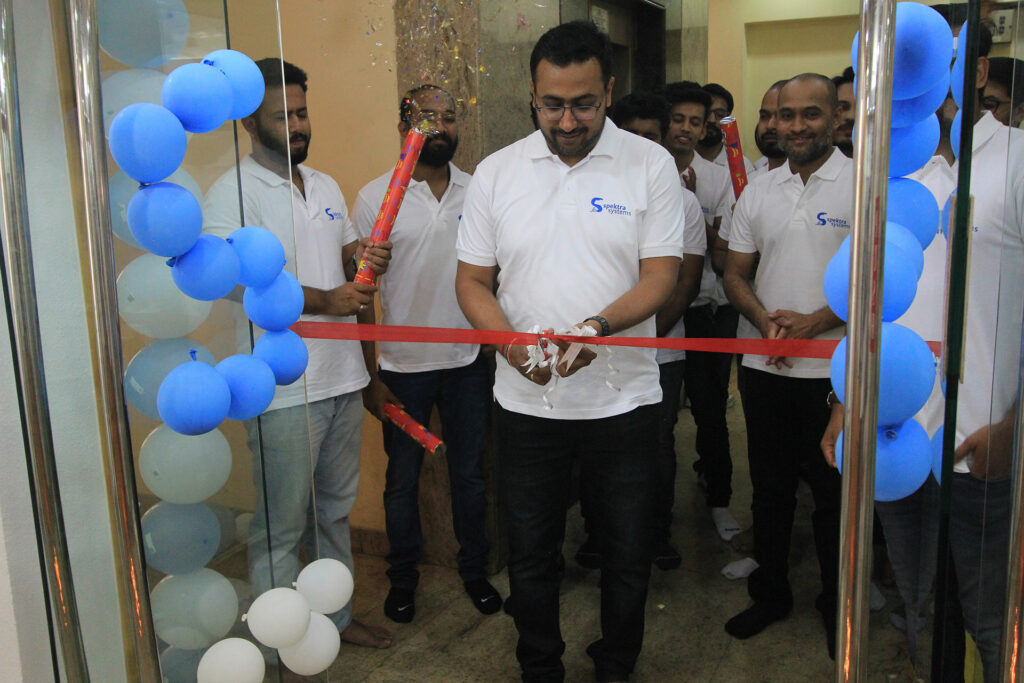 We also talked about how Spektra Systems started in 2016 with less than 10 employees  with 1000sq.ft space and how it became a 35+ employee company in 2019 with employees spread across United States, India and Mexico. 
At this time, on behalf of entire company I'd like to thank you our employees and their families for all the support provided during this journey; our customers and partners for showing the trust in us and helping us in providing better service than before and everyone else involved with us through this time. We look forward to continuing our collaboration for future.  
 We're looking forward to add 30 to 40 new team members to our Spektra family by end of 2019. Please visit our careers page to learn more about opportunities and apply.
With that, signing off with few more pictures of our new home 🙂