The average valuation of the Global events industry was estimated to be around $1,135 billion (about $3,500 per person in the US) in 2019, so the very next year, when the world was witnessing a drastic catastrophe of the Pandemic, the annual conferences hosted by companies had to go virtual to keep up with changing times. 
From major industries like IT (Information Technology), Business, Fintech, even the NorthEast Astronomy Forum 2020 to the very staple businesses like dance classes, cooking classes, yoga all adopted the new normal of hosting virtual events. 
Also, many entrepreneurs claim that their virtual tech events outperformed the physical ones and brought in bigger revenues. 
Virtual events come with the benefits of no cost infrastructure, joining from the comfort of your homes and no costs of catering services. 
However, planning a tech virtual event is not as simple as it may appear, there are many things that can go wrong without proper planning. 
To keep your guests and sponsors tuned in throughout the event, you must ensure a seamless delivery of content, proper functioning of all devices, smooth programming, and an engaging speaker who can keep conversations going. Virtual events can be infamous for lack of engagement, being dull, little to no networking scope, last-minute bugs, and low attendees. 
So here in this blog, we are specifically going to address things you need to stop doing now that impedes your event success with virtual event platforms. 
1. Not building a proper strategy for your virtual tech event
The success of your virtual event is decided by how strong your strategy is to host the event. A lack of strategy can be your first step to organizing a virtual mishap! 
Make sure to consider these points before you start planning for your virtual tech event. 
Select the right schedule

 
Most virtual tech events like Hackathons can garner many attendees from various locations, probably from different time zones. So, make sure you live-stream your virtual event in different time zones and select a schedule that can be convenient for most of your target audience.  
Decide upon the right format 

 
Depending upon the nature and purpose of your virtual tech event, you must consider a fitting format for your event. 
Is your event going to be a huge tech assembly, a webinar with a speaker and multiple attendees, a video conference where leading business entrepreneurs are going to assemble, a workshop, or a hybrid even
Marketing your virtual tech event

 
Take up Marketing best practices pre-event, to make sure your target audience is aware of your offers. 
Leverage social platforms to increase your audience outreach and generate maximum registrations for your webinar event. 
Make sure your registration and onboarding process is simple for your attendees as not everyone can be tech-savvy and adept with devices. Also, too much navigation to get to the right link for registration and onboarding can drive away your audience. 
Make sure you provide all necessary instructions regarding joining the event with proper links or documents that takes the audience to a How to guide to avoid confusion while joining the event. 
2. Not considering the right platform suitable for every attendee.
Attendees in a virtual event can have multiple means of joining the platform. 
Make sure your platform is user friendly for all devices ranging from PC to android, tablet, and iPhone. 
While making presentations and slides for your content, consider the various screen sizes the audience is expected to use during the virtual conference and plan your presentations accordingly. 
3. Not having a proper content strategy in place
Make sure you provide relevant content worth your attendees' time. 
Virtual tech events need advanced and thorough planning to ensure the anticipated engagement during the event. 
If your content is not based on solid pillars, your audience can take the liberty to leave the event and further bring down your motivation. 
Take an active content strategy as your virtual event best practice and try to stay relevant to your topic, make sure you are transparent about your key points of discussion right from the beginning and address the latest trends surrounding the industry to pique your attendees' interest. 
4. Inadequate hands-on exposure 
We easily tend to forget something that we have read or heard somewhere with the passage of time. But our experiences stay engraved in our memories for a lifetime. This is why hands-on experience during training is a must. Attendees will be able to retain the experiments they performed during the workshops and can further implement them and would also come back for further training or knowledge of the subject. 
Hands-on labs can be acquired in many ways, there are free Microsoft trials, and paid alternatives.  
5. Neglecting the power of technology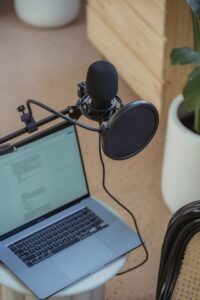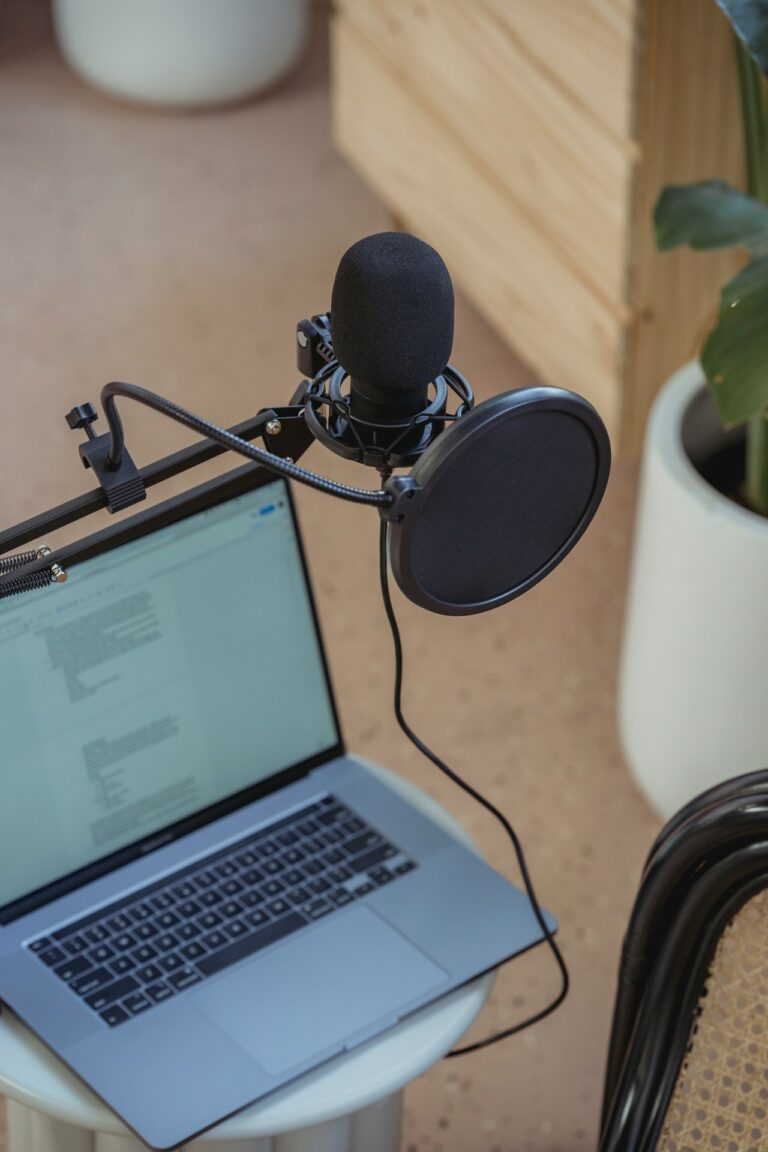 Photo by George Milton from Pexels 
Virtual tech events are the new trend in the event industry and are here to stay. 
And most companies are making the best of this opportunity. Tech fast companies have virtual events lined up throughout the year. As per statistics 46% companies are planning to host more such virtual tech events in the current year than they did in 2021. 
Planning a virtual tech event can be just as stressful as hosting a physical one, owing to the dependence on technology and event platforms in the former one. 
Event organizers must take the following precautions during the planning of the event. 
The event organizer must be well versed in the software and technical appliances that will be used during the event. Last-minute technical glitches and bugs are very occurrent.

 

Make use of the best virtual platform to host your event. 

 

One which is easy to use for all the attendees and the organizers as well.

 

Make sure your virtual platform provides several features like

 

A medium to connect with your peers, attendees, and faculty 

 

Break out session 

 

Monitoring capabilities for Instructors and faculties

 

Recording the event

 

 Supports high video and audio quality

 

It supports all available browsers like WIndows,Linux,Chrome

 

Multi track compatibility.

 

Virtual environments for demonstration of your software program or product in real time.

 
When hosting an elaborate virtual tech event, organizers must keep in mind what the attendees are looking for. 
Attendees expect to receive engagement with live chats to interact with the speaker, grow their networks by building an online community and breakout sessions depending on their interests in categorized discussions. 
6. Not setting proper goals for your event
Have a goal defined mindset while organizing a virtual tech conference to generate ROI for your company. Many event organizers have deemed the success of their virtual events with an increased ROI. 
For some companies, a virtual event can be for brand awareness, lead generation or increasing customer base. 
Make sure your content and strategy are well aligned with your goals. It is imperative to provide high-value content to hold your audience's attention but channeling this attention in the right direction depends on your goals and expected results. Therefore, you need perfectly defined goals and a well-crafted strategy. 
This way you can make the best of your expenditure on the event. 
 7. Not taking proper security measures
Many virtual events are hosted with participants providing their basic information during registrations. Also, during the event for additional subscriptions, you may need more data from your attendees. If you fail to take proper security measures, you may face security breaches and data theft. 
By selecting the right platform to host your virtual tech events, you safeguard your data and take some load off your shoulders. 
Make sure the virtual platform you choose meets the required compliance for the safety of your data. Some common compliance to look out for are GDPR and SOC.
Spektra Systems' recently announces its full compliance for SOC 2 Type 1 and GDPR, thereby securing the personal data of all users from misuse and exploitation. Read the full press release here. 
8. Failing to spark engagement
Virtual events can become dull due to a lack of energy from the audience and their lack of interaction. 
 One must strategize from the beginning to make sure the event is successful with active participation from the audience, and their keen interest in every topic discussed during the event. 
Make sure your audience is well informed of your agenda and topics of discussion to prevent any negative feedback. 
Craft a content strategy that can capture the attention of your audience. 
80% of attendees join a virtual event for educational purposes and then for Networking.  
By catering to your audience's needs, you can keep them engaged and encourage them to interact. 
Make the event vibrant with a warm welcome, create a comfortable ambiance, and most importantly, try to build a rapport with your guests.  
People are also often hesitant to participate or ask questions in virtual events when they do not feel connected to the host.  
Host live polls, encourage them to ask questions, provide some input, and take active participation in activities involved. 
To take additional measures for increased engagement and improved customer satisfaction, external moderators are invited to virtual round table conferences and speakers from outside the firm who are experts in their fields.  
Make sure to decide the right duration for each segment. For example, a virtual round table conference must ideally be 60-90 minutes long, the use of good microphones and impeccable audio and video quality is essential to make your virtual event a success. 
9. Not taking up the right platform to host technical events
For the right demonstration of your software program or application along with its various tools, you need to have the right virtual platform that can support your different operations and real-time scenarios during the event. 
With the help of virtual labs provided by CloudEvents, proctors can effortlessly deliver the event. 
CloudLabs support AWS (Amazon Web Services), Azure, and GCP. So, you can easily host an event based on any cloud platform suitable for your product. 
10. Not having a strategy for budget control
The success of virtual events is determined by increased customer engagement and reduced overhead costs. 
While virtual events save you the costs associated with in-person events, by choosing the right platform you can further scale down your management expenses. 
For long hour events, you need a platform that can host multiple tracks at a time, this way you can save time and keep your audience engaged. 
Make sure your event is hosted within the budget by opting for a scalable platform, where you pay only for the resources you use. 
CloudEvents is revolutionizing how cloud-based events are managed and delivered
Spektra's CloudEvents initiative teamed with powerful hands-on labs by CloudLabs is a one-stop-shop for hosting online technical events and workshops that is easy to use, deploy, and scale, while keeping costs under control.
Organizers love using CloudEvents here's why: 
Scalable

: Host events with the required number of seats as per your request with the option to request On-demand labs during the events as well.

Highly Compatible

: CloudEvents supports Azure, AWS, and GCP. Host events based on the cloud platform of your choice.

Control Lab Uptime

: Full control over the maximum uptime of the cloud resources with customizable automated features to shut down idle lab environments to help control event budget.

Multi-Track Capabilities

: Save time by hosting multiple tracks simultaneously under a single event and give liberty to the attendees to choose the track based on requirements.
Also, organizers are provided with pre-deployed labs and tested environments for the required seats to deliver a seamless experience. 
To know more about CloudLabs-book a demo now. 
This blog was originally published on CloudLabs.